music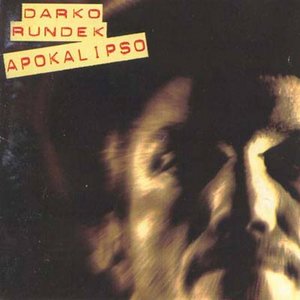 APOKALIPSO
1997 - Studio album
Jabukaton
Darko Rundek - lead vocals, guitar; Boris Leiner, Goran Markić, Luka Rocco - drums; Hrvoje Rupčić - percussion; Danko Burić - bass, viola; Zvonimir Dinko Bučević - bass; Mladen Baraković - double bass; Zoran Stojanović - guitar; Žan Jakopač - guitar; Igor Pavlica - trumpet; Nikola Santro, Nenad Grahovac - trombone; Igor Geržina, Damir Prica Kafka - tenor sax; Jurij Novoselić - alto sax; Kruno Babić - tuba; Davor Rocco – synthesizer, bass; Matija Dedić - piano; Dragutin Horvat - organ; Jasna Bilušić, Kristina Kresnik, Martina Matić, Darinka Rundek - vocals; Sergej Novoselić, Eva Hün, Branimir Vagroš - violins; Tin Mršić - cello; Ozren Štiglić, Mario Barišin, Igor Pavlica, Max Juričić, Vid Rundek - vocals; Zvonimir Dusper - synth; Producers - Darko Rundek and Davor Rocco.
In 1997, Darko Rundek presented his first solo album under the name Apocolypso with the collaboration of about twenty musicians : a true kaleidoscope of different styles, and which was widely appreciated by public and critics alike.
Awards
5 PORINS (song of the year, hit of the year, best male singer, best video clip, best vocal collaboration)
4 BLACK CAT (song of the year for Apokalipso, best rock singer, best rock collaboration, best video clip).