projects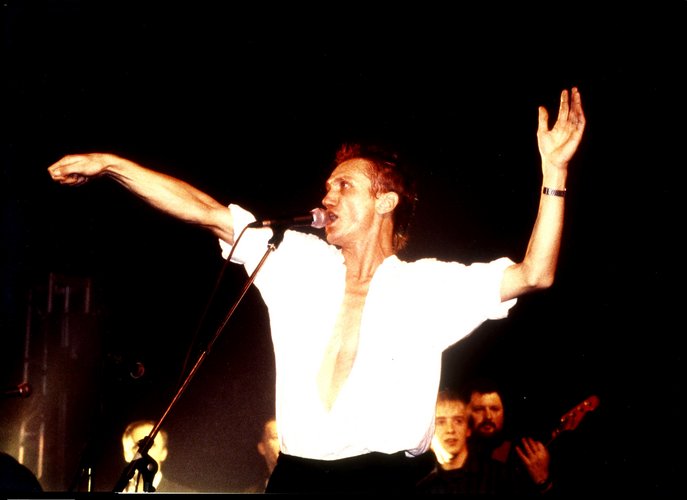 SOLO
Darko Rundek started his solo career in 1995 at the Croatian music festival Fiju Briju before an audience of 10 000 people, where he presented new musical material which was to be developed during the following series of concerts throughout Croatia.

Apokalipso
With strong support from the record company Jabukaton, the album Apokalipso (apocalypse+calypso) was recorded in 1997 with a multitude of instruments and musicians. The album was stylistically very diverse, viewing the post-communist era with irony and poetry. Apokalipso was the music event of 1997 in Croatia.
It won 5 Porins (song of the year, hit of the year, best male singer, best video clip, best vocal collaboration), and 4 Black Cats (song of the year for Apokalipso, best rock singer, best rock collaboration, best video clip).

U širokom svijetu
The album U širokom svijetu turns more towards folkloric influences. Mandolin, bag pipes and flute enhance the eclectic style of the songs. The global sound is more acoustic. The atmosphere is intimate and more introspective. The band which recorded it became more stable, and toured in Croatia and other ex-Yugoslavian countries.

Ruke
The Ruke project grew out of the need to develop ideas in collaboration with other musicians through improvisation and exchange. Isabel, Đani Pervan, Dušan Vranić and Vedran Peternel started working on Darko Rundek's new songs; Isabel's mill in Burgundy in France, with her collection of exotic instruments, providing the perfect working environment. One year later, the album was recorded and simultaneously released by Menart in Croatia and Metropolis in Serbia. Some songs are co-signed by different members of the group. On the promotion tour the band was completed with three more musicians and gradually developed into Rundek Cargo Orkestar.