cargo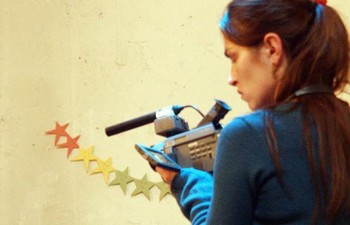 Biljana Tutorov
Born In 1971, Novi Sad.
She first left Novi Sad to study History of Art in Belgium and then came to Paris to study cinema. She was a student of the Jacques Lecoq's Dramatic Art School in Paris.
While she stayed in India where she lived happy, she learnt an old martial art called Kalaripayattu. She also shot there her first fictional film : "Danse ta peur" (Danse fear it is yours) - 30mn.
She made some documentaries, video works, and a video installation. She also co-produced with the author William Long the Darko's song "Ista Slika" video clip. She is running an independant video production company with the latest. She is working on an action adventure movie about the Rundek Cargo Orkestar' story.
Biljana is quite a member of the band with her improvised video projections on stage. Her video sessions explore the image musicality and the cinematographic dimension of Darko's poetry, which had a great influence over her own sentimental construction.