projects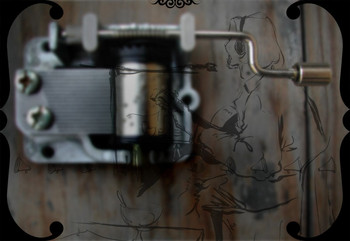 RUNDEK CARGO ORKESTAR
2011
The project initially stemmed from Darko Rundek's songs which are intrinsically poetic and rich in images. They also incorporate a musical tradition with a potential for accepting diverse influences, firstly Balkan, Central European and Mediterranean, then reggae, South American, eastern, electronic, African…

Isabel (Swiss violinist), Đani Pervan (percussionist), Dušan Vranić -Duco(pianist), Vedran Peternel (sound-designer) and Darko, undertook a ten-day improvisation session in Isabel's converted watermill on the outskirts of a small Burgundian village. When they finally laid down their instruments, they had the basis of the album Ruke (documented by the camera of Biljana Tutorov, whose video projections have become a feature of Cargo Orkestar's concerts).
Trumpetist Igor Pavlica (Darko's old colaborator from the Haustor and solo periods), Emmanuel Ferraz (trombone player), and the bass player Bruno Arnal, joined Cargo Orkestar for the promotional tour in 2002.

In 2004 Ruke was published by Piranha Musik – Berlin, and distributed in 25 countrys.
The live album Zagrebacka magla came out in 2004 under the Menart-Zagreb label, and Mhm A-Ha Oh Yeah Da-Da was published in 2006 by Piranha.
The recent release is Live in Youth Club Belgrade (MENART&Piranha Distribution Service 2009).

For the concerts, Cargo mixes new and old from the rich repertoire of Rundek songs, always retaining a challenging and unpredictable atmosphere. The informal and open feel is as remarkable in small concert halls as it is in large stadiums.

The spirit of Cargo has recently taken an additional form: THE RUNDEK CARGO TRIO. Isabel, Darko and Duco are bringing that spirit closer to their audiences through the intimacy and transparency that a trio affords.


reviews
Kim Burton, Songlines (Top of the Worlds in the September/October issue)

World music? Not sure. Great music? Most definitely
More and more frequently, things are turning up in the world music box that don't belong there by the wildest stretch of the imagination, and this is one of those. It's a bit harder to know what to call it, although I'd be happy to settle for intelligent European popular music.
Still, I'm delighted to be given the opportunity to tell you to rush out and get it. Darko Rundek, although he now has a solo career used to be the singer with Haustor, still the best rock band to have come out of Croatia, and the crew of musicians that he has gathered around him perfectly suit his dark-tinged melodic inventions, and grown-up sentiments. If anything, the spiritual roots are French (Rundek currently lives there), in chanson, but there's plenty of stylistically varied arrangements and unusual turns of musical phrase mixed in and adding the whole effect - even a little anarchic screaming electric guitar to keep the listeners on their toes.
(…) Beware of the sleeve notes, but otherwise give yourself a treat.